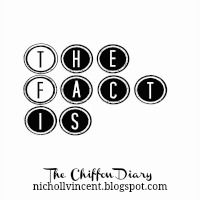 The Fact Is:
I'm really annoyed now that I only got a 16gb iphone. At the time I was feeling all smug that I was a person who understood when enough was enough and not not chasing the bigger better American dream. A kind wife who didn't look a gift horse in the mouth.
I need 10 more gb to fit all my music and I can't narrow it down.
The Fact is:
I like overstimulating my children with grocery trips, farmer's market, parks, indoor toddler play centers, play dates and then watching them crash into a glorious heaping pile of sleeping babies for 3-4 hours in the afternoon.
The Fact is:
Sometimes when my back really hurts I lie down on the floor, where Anna will find me and stand and walk on my back.
it
kind of
feels like a massage. A massage where you occasionally get kicked in the ribs.
The Fact is:
I was FINALLY getting over coffee drinks (my Achilles heel when it comes to dieting) when in rolls the fall drinks at Starbucks. I can't decide if I'm more annoyed or pleased by this turn of events.
The Fact is:
Sometimes when my toddler is having a meltdown and yelling at me I run and hide from her (Anna if you're reading this in the future I usually hid by the washing machine )
The fact is:
Every poker night I text my husband during the day something like "Can't wait till you get home so we can watch a movie and cuddle!!!" and pretend like I completely forgot it was poker night so he feels guilty and is nicer the upcoming weekend.
The Fact is:
I adore the expression "it is what it is."
So succinct. It means everything and nothing all at once. It may be a touch ghetto, but if you say it in a sweet voice the person that was blabbing their problems to you can take it to mean whatever they want and they won't even realize you weren't listening to their problems!