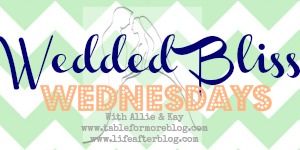 How often do you and your husband have a date night?
A full blown date night isn't possible right now. I only feel comfortable leaving my kids with their grandparents and but both sets are up in the years and have back issues so taking care of them for long isn't doable. I feel most comfortable with my mom watching them because we live in a multiple family home with them so my kids are at least comfortable in their own house rather than in a place they don't know well. My mom does watch the kids for two hours on Tuesdays so we can go to bible study, and that's nice. Over the summer bible study took a break but we would just go to the movies instead :)
What did you do on your first date?
Haha, our first date was a school play at Whittier High. Night of the Iguana. And he bought me a rose meant for the performers and I pressed it and have it still.
What is your favorite kind of date night?
Since we don't go out, I like to make special alone time with him in the house. I wear the kids out during the day, keep the house clean, make a good dinner and dessert and we hang out and watch bad T.V. I can't get enough of hardcore pawn and tacky shows like that. Oh and we barely got into Sons of Anarchy a month ago, so we tend to cozy up in the living room to watch it the third time they premiere it on Tuesdays around 11pm. I just need to stay off facebook so no one ruins it for me!
How do you do date night on a budget?
Non-issue so far since we don't do date nights. We do however need to cut down on our family dates on Saturdays so we can start traveling more.

What is the best kind of date your husband could surprise you with?!
DISNEYLAND PASS. The last time this came up during the summer but we both (me begrudgingly) decided that Anna was too young for it because she would have fits when we had to wait in line. But it would be nice to have that to go with the whole family or sneak away at night for a couple of hours if my mom feels up to watching them.