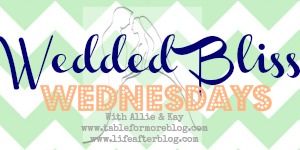 To be honest I wasn't too excited about this week's questions because I didn't think Iggy would take the time to really do it without me nagging or give thoughtful answers.
Well he did and I feel all glowy with love, so thanks Allie and Kay :)
What was the first thing you noticed about your wife?
Her smile, I know that sounds cliche, but after seeing her smile for the first time I knew I wanted to be the one that always makes the world light up with that smile.
lol I had braces.
When you first started dating your wife, what kept you calling/asking her out?
I never felt the way I did with her with any other girl.
Because I'm aweesomeee.
What is your wife's best quality?
She is a great motivator.
I really am. It's my thing.
What is your favorite thing to do with your wife (ahem, keep it clean!)?
lay down in bed and watch her trashy tv shows and chick flicks. I also like just talking to her, hanging out with her always ends with my sides hurting from laughing. I can honestly say she's my best friend.
"My" trashy tv shows and chick flicks. Hmmph. I'm not the one that always watches How to Lose A Guy in Ten Days when it comes on.
What are you most excited for for the future with your wife?
Just growing older together and watching our beautiful children get older.
I can't wait to be a bickering old couple!!! All angry at the prices at the Walmart!
How do you make your wife feel loved?
Little silly surprises like leaving notes on the computer desktop and bringing home flowers and chocolate for no reason. Or Starbucks or Coffee Bean because I know she can't go out for them easily with the kids.
He's a winner ;) I love it when he comes home all super greasy and dirty from a hard day's work and hands me my frapp that he took the time to get me before coming home.