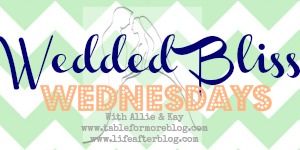 Introduce us to your husband! (What's his name? How old? What does he look like?)
My husband's name is Iggy, short for Ignacio. He's turning 25 on Sunday! He's super handsome, and he's annoyingly young looking. I say annoyingly because he's always getting hit on by wonton teenaged cashiers/servers. He also has huge plugs in his ears that I don't like, and several tattoos that I do like. Maybe that's why he gets hit on by those little hussys. His tattoo's in chronological order: A nautical star on his upper arm. This star will prove to be problematic as he chose to put it in a prime tattoo place where he later decides he could have chosen something better and the unsymmetry of it all irritates him. On my 19th birthday he got my name on his chest (in high school he had cut my name into his arm, but with proper identification he was able to make it a bit more permanent and noticeable) . Then he got a vulture on his back shoulder. Then he tried to even out the blasted star by getting two more stars on his chest (he hates all 3 now). For our first Christmas as a married couple we got a best friend heart on our legs. He has "t" and ends" and I have "Bes" and "Fr". He's still pissed that I have more letters but that's how the tattoo artist drew it!! Then he got John 3:16 on his inner forearm. Then "Dodgers" on his inner upper arm. For real. People have asked me if I minded this tattoo more than any others but I always say " He originally wanted an image of a baseball ripping through his skin bleeding blue blood because he bleeds blue for the dodgers......I'll take a simple Dodger script over that anyday.
His last set of tattoos was a mustang horse on his outer forearm and my name on his wedding finger because other people kept asking him why he didn't wear one (he doesn't like jewelry and it's dangerous for him to wear any metal to work)

What is your husband's favorite thing to do?
He
loves
cars. So he loves buying them, fixing them (only fun mod work, he hates doing the boring oil/brakes stuff now), and racing at the irwindale dragstrip. Going to the movies, and watching the same stupid movies on TV over and over again.
He used to love Graffiti too. Now we're adults
What does your husband do Monday-Friday?
Iggy owns his own business doing forklift mechanic work. He worked at several different places before doing this, and this is actually his second time trying to own his own business. The first time we didn't really thing we needed THAT much money to start so he had to save up more. Basically he goes to a warehouse, assess the forklift that needs work, buys the parts himself, and then bills the company and they pay the invoice about 30 days later. Sometimes the parts cost under a hundred, sometimes it's over a thousand depending on the work and how many forklifts that company wants him to work on at that time.

What was the FIRST thing you noticed about your husband when you met?
Haha, the funny thing is we technically "met" when I was a freshman and he was a sophomore in geometry class. He sat right behind me for most of the year and we had like ONE exchange where he scoffed at me for liking marilyn manson. I always thought he had nice eyes, they're a golden brown with heavy black eyelashes. He was shyer and chubbier then so I guess that's why he never talked to me? A few years later though he told me he liked me and it burned him that a bunch of guys talked to me/about me because most of them were older and I was the "new" girl being a freshman.
A couple of years later though I was a junior and had a myspace and I noticed a super hot guy on my friends page and it turned out to be Iggy. I added him, and he looked at our mutal friends and found one guy he hung out with regularly and asked him about me. He also told him to put in a good word. That guy did nothing but hit on me, but Iggy saw me in school and we started talking. History.
(senior year)
What is your husband's BEST quality?
My husband has a lot of good qualities. He's a hard worker, he provides for us, he has a great sense of humor, and he loves our kids and does everything to make them feel happy. When they're sick he's usually the one taking care of them because he gets jittery knowing they don't feel good so he's smothering them with love. One of his newer best qualities is being cheap haha. I guess I have a different appreciation for it because I've known him for so long. We've been there for each other for our first jobs, and we both got really good paying jobs really young AND we lived at home bill free until we got married so we spent money like it was going to rot. He bought me EVERYTHING I wanted without waiting for a special occasion. Now though, we have kids, and we want to buy our own house sometime this century so we had to make adjustments. So now when we're at the zoo and I tell him I'm hungry and he tells me to wait until we leave because he's not paying 15.00 for a crappy sandwich it makes me happy. Responsibility.
What is your husband's biggest pet peeve?
When I pay 5.00 for coffee. And ikea furniture. Especially when I expect him to take me to ikea, buy furniture and build it
on the same day.
How does your husband feel about blogging?
Indifferent I guess. He doesn't really read my blog and I'm fine with it (usually I yell at him to NOT read it when I'm around because I get shy, and I guess that makes it difficult to get in the habit of reading it haha). He does mind when I'm on the computer and he's home though.

What is something you do/can do that makes your husband feel loved?
Somethings I do already is make his favorite foods, give him massages, and watch his stupid movies with him. Over and over again. Something I can do theoretically is stop nagging at him. He's just so incredibly messy and I want him to
appreciate
the work it is to live with him and how brave I am for sticking around.
And something he does to make me feel loved:
Leaves me cute sticky notes ;)